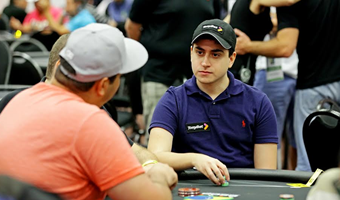 As of today our Team Pro Pedro Marte will be bringing you livestream Open Face Chinese poker action on Twitch – an online livestream channel. Not only will he stream his games live, but will also provide live commentary, give his insights on the game and teach you a few strategy tricks.
During his broadcasts, Pedro will also give away free tickets to our online OFC tournaments, so be sure to stay tuned for the entire broadcast so you don't miss the giveaway!
The broadcasts will not appear on the regular basis at first, but we intend to change that in the long run. Also we're planning to bring in some more OFC poker experts to share their own sessions with you so you could learn from some of the best players in the field!
Be sure to follow us on Twitter where we'll be announcing all the upcoming live OFC Twitch sessions! Or just follow our Twitch channel.