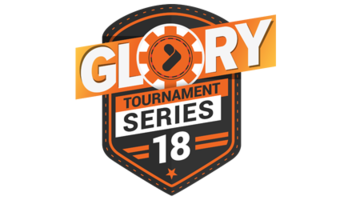 For a whole two weeks TonyBet hosted its largest poker festival Glory Series with the highlight Main Event on October 14th. During the Series 42 great events were scheduled for players to enjoy, and more than 1 300 players have competed for the huge Prize pool which exceeded 65,000 euros.

The major poker event Glory Series by TonyBet Poker is held twice a year and it consists of many smaller tournaments and great prizes. This year TonyBet team has turned it into a whole festival of No Limit Hold'em poker. At the beginning, players competed in the Daily Satellites for a chance to enter the Main Event and during the whole period of Glory Series, players and their results were rated on the Leaderboard.

The competition on the Leaderboard was tough. The shared prize pool for the TOP10 most skilful players was 3,000 euros. At the end of the series the best 3 players were announced as winners: CrazyPie who won €1000, Milbutas with his winning of €650 and St1ckmaN who took the €390 and may of other players were presented with smaller awards.

Two events were organised before the finale - the Event #40 with 1,000 GTD prize pool and the smaller Mini Main Event #41. The latter event took more than 5 hours and the total prize pool of 3,000 euros was shared between all the players. The winner of this event was the player Malinka and won 1,111,20 euros.

The final and main accent of Glory Series was the massive Main Event scheduled on the 14th of October at 9 p.m. EST. More than 60 players have participated in the game that lasted more than 6 hours. The main prize pool was 10,000 euros as well as the excitement of being titled the winner of the Glory Series.

Two players have occupied the position of leaders and competed fiercely. The player Kavaman played in an excellent manner as he called preflop raise of his opponent. On the board 3c8hJh, Kavaman instantly put another player with the nickname Milbutas all-in holding a flush draw with 5hQh, Milbutas instantly called with aces. He turned, and the river didn't help his opponent. At the end of this intense poker marathon, player Milbutas managed to come on top and gained the biggest piece of the prize - 3,000 euros.

The autumn poker festival Glory Series was massive and very successful for all the players. The next festival is scheduled in spring. So, create an account, start practicing and be the next TonyBet Glory Series champion!