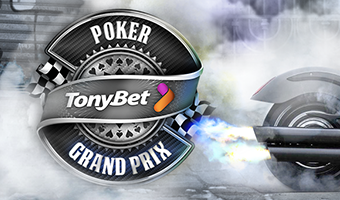 With the 11 out of 17 of the OFC Grand Prix events already in the books we take a look at the series results so far. Successful to say the least would be the most accurate way to describe the first eight events.
A total of 450 players gathered at the online OFC tables in the course of eight tournaments making up for a total of €16,000 in prize money. With nine more events to go, including the €5,000 guaranteed Main Event and the €6,000 GTD High Roller, the initial €31,600 guaranteed prizepool is sure to be exceeded.
The biggest winner so far was IDdQd who took down the €100 Pineapple Event #3 for just over €1,200 on the very first day of the series. Not far behind him was bo1405 who took home almost €1,130 for his victory in the €100 buy-in Event #6 on Tuesday.
The biggest player field was recorded at the €10 buy-in Event #1 which gathered a whopping 135 players for a total of €1,230 in prize money. The tournament crowned the first OFC Grand Prix champion… 'champion', yes that is the player who collected almost €370 in cash for taking down the first event.
The series has also already seen two out of four of its non-Pineapple events. The first one, the €30 buy-in Progressive Fantasy Event #2 gathered a field of 56 hopefuls who competed for more than €1,500 in prize money, but at the end it was dendroid1979 who took home the first place honors along with the €460 prize.
Another one was the €30 buy-in 2-7 Pineapple Event #7 with 53 entrants and €1,460 in the bank. ByLbdo3ep took down the tournament for almost €440 in cash. He became a second player in the series to win the tournament after entering it through a satellite. The first one was the winner of Event #4 Badag who took home €550 in prize money.
But the biggest action is yet to come as the series finale will see the two major tournaments, the €5,000 guaranteed Main Event and the €6,000 guaranteed High Roller being played this Sunday. Plus, we'll host last minute satellites to both of the events allowing you to enter them for just 1/10 of the price!
Here's the full Sunday Schedule:
• 4pm (GMT): €5 buy-in Satellite to Grand Prix Event #15 (2 seats guaranteed)
• 5pm (GMT): €20 buy-in Satellite to Grand Prix Main Event (2 seats guaranteed)
• 6pm (GMT): €50 buy-in Satellite to Grand Prix High Roller (1 seat guaranteed)
• 6pm (GMT): €50 buy-in Grand Prix Event #15, €1,200 guaranteed
• 7pm (GMT): €200 buy-in Grand Prix Main Event, €5,000 guaranteed
• 8pm (GMT): €200 buy-in Grand Prix High Roller, €6,000 guaranteed