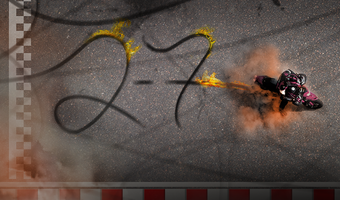 Tonybet Poker, an online Open Face Chinese Poker site, striving to become the industry leader in innovations, introduced a brand new Pineapple Deuce to Seven game variant this week expanding its variety of OFC games.
The new variation features the site's most popular OFC Pineapple game with the middle hand played in Kansas Lowball mode. In order not to foul, players have to set the lowest-possible hand in the middle, while the bottom and the top hands need to be stronger. Tonybet poker offers a wide range of 2-7 Pineapple limits starting from as low as €0.02 per point all the way up to €25/point at both three handed and heads-up cash game tables.
Although still new, this OFC game variation has already received highly positive feedback from the players. Live Pineapple 2-7 is especially popular among the poker pros as well as Open Face Chinese amateurs. "It's actually very exciting," a Tonybet Poker representative said commenting on the launch of the new game. "The game itself is very fun, intriguing and unpredictable. It's very different from the regular Pineapple, so when you play it, you need to turn some switches in your head and adopt it to a different game mode."
He continued by saying that the site is planning on launching even more new OFC variations. "This is why both we and our players love Open Face Chinese, it's very different from other poker games and the best thing is you can juggle with it by adding new features and inventing new variations. It feels like the game is alive and constantly evolving into something absolutely new and even more exciting."
The idea of OFC's need to develop and become even more attractive to the general poker audience was also expressed by the recent Tonybet OFC Poker World Championship High Roller event winner Jennifer Shahade.
When talking about her love for OFC, Shahade also mentioned that in order to maintain its appeal, the newest trend in the world of poker needs to keep itself fresh. "I've been doing a tone of OFC in the past two years. I play Open Face poker all the time – waiting for a train, waiting for the plane, in bed, all the time," Jennifer explained her obsession with the game. "Right now it's gaining popularity throughout the poker community, but I think that to keep the pace it needs to keep evolving by introducing new variants and new formats."
And it seems that TonyBet Poker is doing exactly that. "Jennifer was absolutely right, the whole concept of OFC is screaming for new features and innovations, and we're ready to take on the challenge. Pineapple Deuce to Seven is very fun to play and although it's still new, it already has its own fan base. However, this is just the beginning, we're going to introduce even more new games in the near future providing our players only with the best online OFC experience," the site representative said.