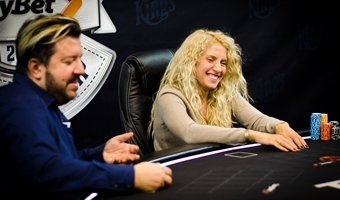 The tournament is now in level 8 with points worth 1,000 each. So far the OFC World Champoionship High Roller event gathered 31 entry breaking last year's record in both the number of players and the generated prizepool.
Still in the running for the title ar the likes of Jason Mercier, Max Pescatori, Vladimir Troyanovskiy, Natasha Barbour, and Sergey Rybachenko.
Polish young gun Dzmitry Urbanovich is showing persistence already firing a fourth bullet.